Read Time:
1 Minute, 53 Second
While new car prices are still at historic highs, Honda is making behind-the-scenes changes that will drive significantly higher prices for the coming year. Based on our analysis, the automaker is making a slew of changes to its 2023 lineup, pushing base prices up to $4,300.
As we recently reported, the Honda Civic LX has been dropped from the lineup entirely, raising the popular sedan's base price by $2,100. The cheapest 2023 Civic is now the Sport trim and starts at nearly $26,000. A company spokesperson said the Sport is the most popular Civic model with buyers.
As part of Honda's transition to electrification, the redesigned 2023 CR-V is now offered in just 2 trim levels: EX and EX-L, unless you opt for a hybrid 2023 CR-V. However, dropping the CR-V LX dropped the base price from $28,045 to $32,355. That's a price difference of $4,310 year-over-year.
But that's not all. The larger 2023 Honda Passport will be AWD only. Removing the FWD Passport raises the model's base price from $2,730 to $42,395. Earlier this year, the 2023 Odyssey minivan dropped the LX trim, resulting in a $4,300 base price increase for the popular family hauler.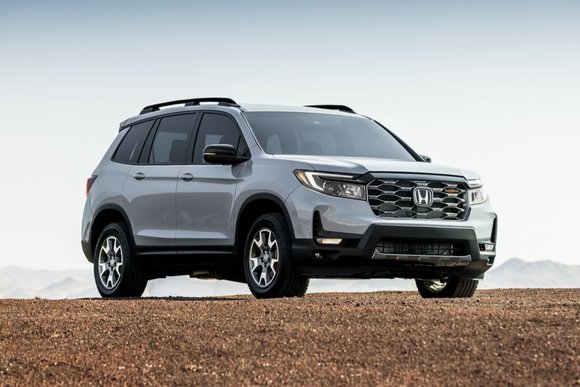 If you're a hybrid car buyer, know that the Honda Insight has been discontinued. As a result, the cheapest Honda hybrid is currently the Accord Hybrid with an MSRP of $28,815. The company says the Insight will be replaced by a new Civic Hybrid, although pricing has yet to be announced.
It's not uncommon for automakers to align their vehicle choices with customer tastes. However, the number of these changes coincides with a period of record transaction prices and rising interest rates. For now, there may be no relief for Honda buyers who are just looking to buy an affordable new car.
Luckily, there are some Honda deals in early 2023. The company is offering a $750 loyalty rebate to returning renters and offering finance deals with rates as low as 2.9% APR. Lease slips from dealerships show that the 2023 CR-V's residual values ​​are quite good, suggesting it could be a great SUV to lease.
Explore Honda cars for sale