Read Time:
3 Minute, 35 Second
Minivans are great vehicles for families on the go, but if you want the added confidence of all-wheel drive, you'll probably opt for a three-row SUV. Well, Toyota is hoping to win over some SUV buyers with the 2022 Sienna Woodland Edition. It comes standard with all-wheel drive and gets a few upgrades to make it slightly sturdier.
The Woodland Edition builds on the XLE trim level with standard all-wheel drive, increased ground clearance, a 3,500-pound trailer-rated tow hitch, crossbars on the roof rails, and different aluminum rims. 18 inch alloy. You probably won't really notice the extra ground clearance, as it's only 0.59 inches higher than the standard XLE at 6.9 inches. So if we're hoping for a TRD Off-Road version of the Sienna, you'll be a bit disappointed here.
With all-wheel-drive and a slightly higher ground clearance, the Sienna Woodland will tackle a dirt road with ease, but don't expect it to roll over obstacles like an SUV.
The Woodland Edition interior gets black SofTex vinyl seats and it comes standard with the seven-passenger configuration. There are niceties like heated front seats, a wireless phone charger, a 1200-watt JBL sound system and second-row sun visors. To charge your accessories on the go, there is a 120-volt power outlet in the cargo area. Since the Woodland is based on the XLE, its interior contains a lot of hard plastic. Higher trim levels receive higher quality materials.
In front of the driver, there's a 4.2-inch digital display that looks dated, and we can't wait for the rest of Toyota's lineup to get the very good infotainment system that recently debuted in the new Tundra. . The Sienna's 9-inch touchscreen is a decent size, but it's sluggish and its graphics look old. Wireless Apple CarPlay and Android Auto would also be nice, but sadly the Sienna doesn't offer it.
Under the hood, there's the same 2.5-liter four-cylinder hybrid powertrain with two electric motors up front and one in the rear. The system generates a combined 243 horsepower, which is more than enough to get the minivan around town with ease. Merging onto a freeway, the hybrid powertrain quickly runs out of steam. We hope Toyota will eventually release a plug-in hybrid Sienna Prime, which would be the perfect alternative to the Chrysler Pacifica PHEV.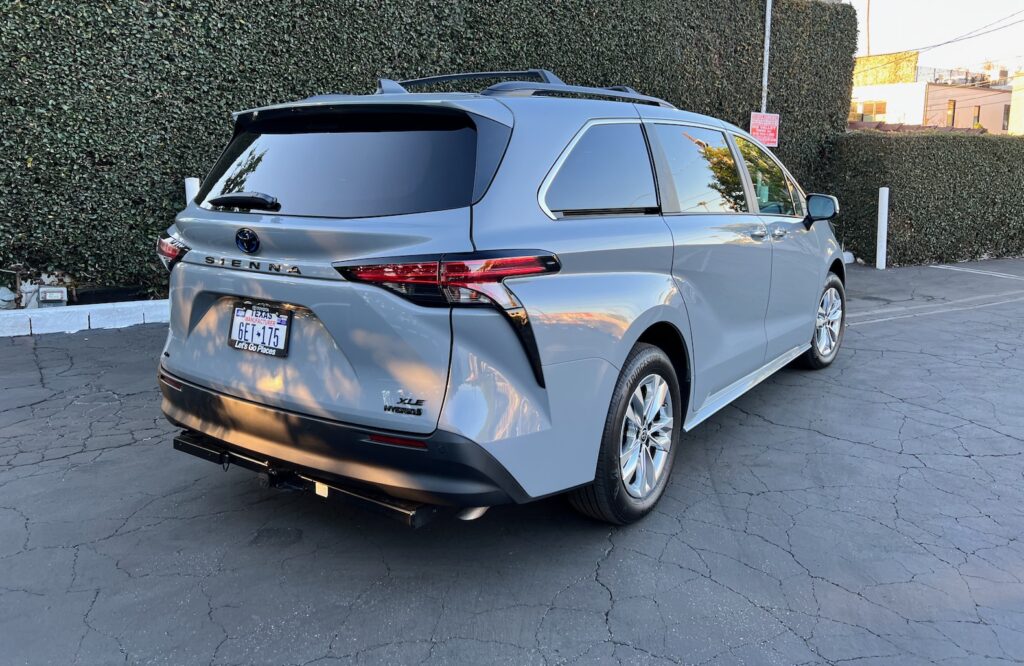 Most minivan buyers aren't looking for a sporty driving experience. The good thing about the Sienna's powertrain is that even with all-wheel drive, it's rated at 35 mpg city, 36 mpg highway, and 35 mpg combined. That's barely a penalty from the front-drive Sienna which is rated at 35/35/35 mpg. With front or all-wheel drive, the Sienna easily beats the Chrysler Pacifica V6 FWD and Honda Odyssey, both of which have a combined rating of 22 mpg. The all-wheel-drive Pacifica, the only other minivan available with AWD, is rated at 20 mpg.
The good news is that on the road, the Sienna Woodland looks like the standard version. The extra ground clearance does not detract from the driving experience. Accelerating around town is easy thanks to the low-end torque of the electric motors. At higher speeds, body roll is kept under control and the overall experience is a bit more appealing than you'd probably expect from an SUV, but we'd never call the Sienna sporty. If you want a sportier driving experience, you'll want to check out the Honda Odyssey.
The Sienna Woodland is only available in two colors: Midnight Black Metallic or Cement. Its price starts at $46,565.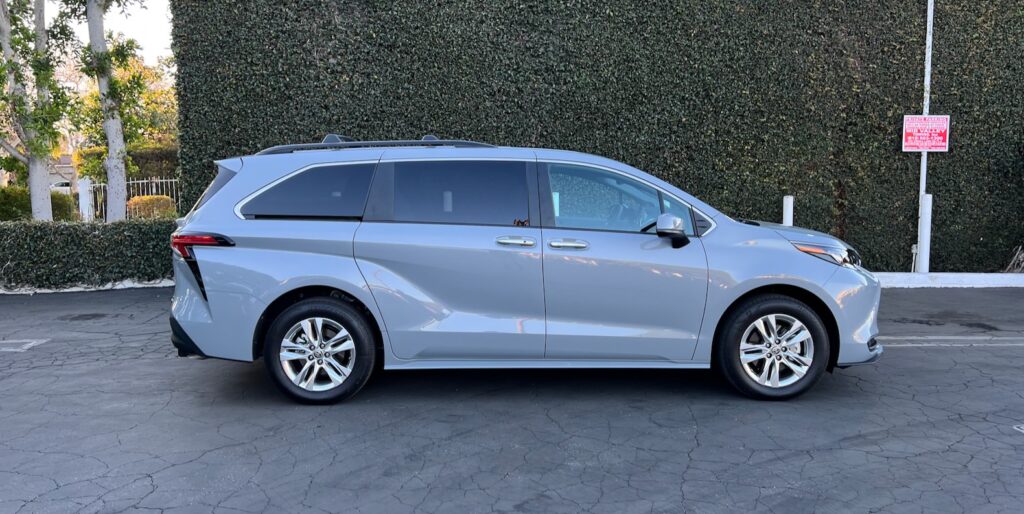 At the idea's end, the Sienna Woodland appears to be a more rugged minivan, but with only a minimal increase in ground clearance, the Woodland version doesn't have much more capability than a standard Sienna AWD. While we wish there were a few more additions to make it more capable once the road is done, the Sienna Woodland Edition makes it a bit more rugged to help it power through a muddy trail. But in the end, it succeeds as a great alternative to a three-row crossover, which probably won't ever need to tackle anything more treacherous than a mud-covered driveway.