Read Time:
4 Minute, 52 Second
The 2021 Toyota Sienna and the 2021 Chrysler Pacifica are two great options if you're looking for a minivan. Here is how they compare.
Toyota Sienna 2021
2021 Toyota Sienna starting price: $ 34,460 | Price yours Where View listings near you
Above average: Standard hybrid powertrain; all-wheel drive available; second row sliding seats.
Below average: No plug-in hybrid version, impossible to remove the second row seats.
Consensus: The 2021 Toyota Sienna gets new styling for this model year and a new interior design along with the addition of a Platinum trim. The hybrid powertrain offers an EPA rating of 36 mpg.
Chrysler Pacifica 2021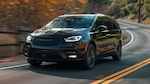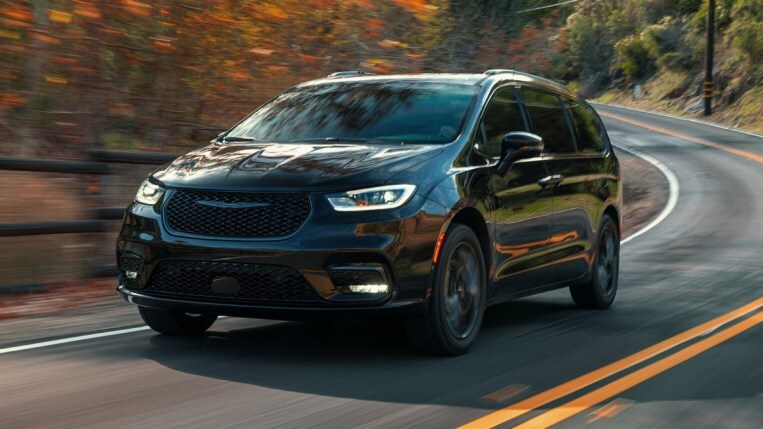 2021 Chrysler Pacifica Starting Price: $ 35,045 | Price yours Where View listings near you
Above average: Plug-in hybrid version available; all-wheel drive option; comfortable and manoeuvrable on the road; seats for seven or eight; user-friendly infotainment.
Below average: Higher price; lesser resale.
Consensus: The 2021 Chrysler Pacifica is getting some great updates for this model year, including Apple CarPlay and Android Auto Wireless, as well as an updated Uconnect 5 infotainment system with Amazon Alexa. It also gets additional safety features this year.
Sienna vs Pacifica: hybrid or plug-in hybrid?
Toyota Sienna
The 2021 Toyota Sienna is a solid option in the minivan space because it offers all-wheel drive and comes with a hybrid powertrain. Horsepower is good from the 4-cylinder hybrid powertrain, but it's not a V6. If you are looking for this, you will have to shop elsewhere (like Honda or Chrysler). That powertrain means the Sienna gets a solid 36 mpg combined, which beats the competition. On the road, the Sienna is predictable and smooth, and one of our favorite features is the sliding second row seats that move 25 inches front to back. This makes room either behind the front seats or in front of the third row for larger items or tall people.
The front seats look more like the Highlander than any other van. The standard layout offers second-row captain's seats with a fold-out center seat for eight passengers. Upgraded second row chairs are available in XLE and XSE finishes. Sienna also has a refrigerator option in addition to a vacuum cleaner on board. The Sienna comes with Apple CarPlay / Android Auto / Amazon Alexa compatibility, 7 USB ports, Bluetooth and voice control. Power windows, dual power sliding doors, 3-zone climate control, 8-way adjustable driver's seat, fabric upholstery and 2nd row sun shades are also standard.
Chrysler pacifica
The Pacifica is the only minivan on the market to offer a plug-in hybrid option, which sets it apart in the increasingly restricted field of minivans. It can travel up to 32 miles on battery alone. And he's eligible for the full federal tax credit of $ 7,500. All models also feature smooth V6 horsepower and now for 2021, all-wheel drive is an option on non-hybrid models. It's nice and quiet on the road, and the V6 engine propels the Pacifica to highway speeds quite comfortably. The standard 9-speed transmission is smooth, while the Hybrid has a seamless CVT that makes electric-to-gasoline transitions almost imperceptible.
Refreshed for the 2021 model year, the Pacifica features a new grille and new fairing. It's a great choice for families looking for more space and easier access than a crossover / SUV. The Chrysler can accommodate up to eight occupants and its handling is stable and comfortable. Active safety and driver assistance functions are standard. Our favorite interior features are the stow 'n go seats that fold into the floor in the second and third row on non-hybrid models. An on-board vacuum option is also available.
Similarities
The Toyota Sienna and Chrysler Pacifica have a lot of flexible interior space and offer hybrid versions.
Advantages of the 2021 Toyota Sienna
Second row sliding seats; higher fuel economy in standard versions.
Benefits of the 2021 Chrysler Pacifica
V6 power; plug-in hybrid available; second row seat storage.
Final recommendation
If you want a minivan that offers a plug-in hybrid powertrain and plenty of flatbed storage, the Pacifica is the right choice. If you are looking for something without a plug and with sliding seats, go for the new Sienna.
Ready to buy a Toyota Sienna or a Chrysler Pacifica? Buy one on sale now near you.
| | | |
| --- | --- | --- |
| | Toyota Sienna 2021 | Chrysler Pacifica 2021 |
| Popular powertrains | | |
| Motor | Hybrid I4 2.5 liters | 3.6-liter V6 |
| Power | 296 hp @ 6,600 rpm | 287 hp at 6,400 rpm |
| Couple | 263 lb-ft @ 4,700 rpm | 262 lb-ft @ 4000 rpm |
| Transmission | CVT | 9 speed automatic |
| Fuel economy | 36 mpg (36 city / 36 highway) | 22 mpg (19 city / 28 highway) |
| Also available | AWD | V6 PHEV from 3 to 6 liters; AWD |
| Specification | | |
| guarantee | 3 years / 36,000 miles | 3 years / 36,000 miles |
| Powertrain warranty | 5 years / 60,000 miles | 5 years / 60,000 miles |
| NHTSA Overall Safety Rating | 5 stars | 5 stars |
| Maximum seating capacity | 8 | 8 |
| Wheelbase | 119.3 inch | 121.6 inches |
| Total length | 200.6 inch | 204.3 inch |
| Width | 78.1 inch | 79.6 inch |
| Height | 70.7 inch | 69.9 inch |
| Turning diameter | 37.5 feet | 39.7 feet |
| Headroom, forward | 41.0 inch | 40.1 inch |
| Headroom, middle | 39.7 inch | 39.6 inch |
| Headroom, aft | 38.3 inch | 38.7 inch |
| Legroom, front | 40.5 inch | 41.1 inch |
| Legroom, middle | 37.6 inch | 39.0 inch |
| Legroom, rear | 36.3 inch | 36.5 inch |
| Shoulder room, front | 65.0 inch | 63.8 inch |
| Shoulder, Middle | 64.6 inch | 63.0 inch |
| Shoulder room, rear | 61.1 inch | 61.2 inch |
| EPA passenger volume | 164.4 cu. pi. | 165.0 cu. pi. |
| EPA cargo volume | 150.0 cu. pi. | 140.5 cu. pi. |